The rise of cloud-driven mobile apps
Using the cloud for custom application development has proven to be a superior platform compared with traditional methods. Developers who embraced the cloud are the leaders who have moved the curve and understand the future of cloud computing.
Building a mobile application for multiple devices is a challenge for developers. Mobile devices are having different operating systems and different attributes. Developing a mobile app that can run across different devices to make it available to customers is the demand in the market today.
The challenge comes when a developer develops a mobile app and in the very next month the organization the app was developed for launches a new device in its kitty with different features. In this scenario, the developer has to develop a new app for a new device as per its specification according to the traditional method of developing mobile app.
The solution to this problem is to move the apps and their data which are stored on mobile to serves running in a mobile cloud where the users can access the app and its data via a browser running on many different mobile devices. Using cloud development techniques is the solution. There are tools used to realize the concept of cloud techniques:
Mobile Enterprise Application Platforms (MEAPs)
Provides a platform where the data sent to the mobile device from the mobile cloud fits on the mobile device screen. The data processing and storage take place outside the whole mobile devices and the results are displayed on mobile devices.
An MEAPs platform converts data into a user -friendlier interface for mobile devices which helps to make one app which can run on different mobile devices.
Software as a Service (SaaS)
Software as a service is the best practice in mobile application development which is aligned with cloud computing because apps and the data are being moved off the client onto a SaaS cloud servers. When a mobile app is located on a cloud, SaaS servers provide the services to the mobile devices.
Hybrid mobile app development
Instead of writing the application to each mobile operating system, mobile app developers write some of the app code in HTML or javascript and use it across different devices.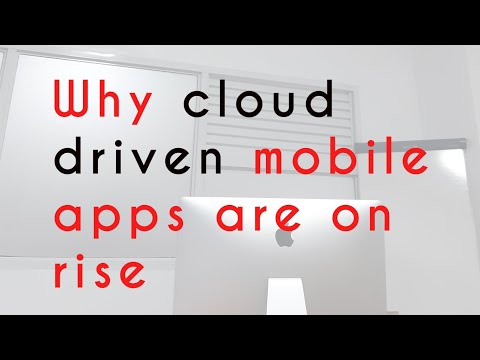 In conclusion, cloud driven mobile app is booming and continues for future till either, some new technology evolves or users requirement gets changed dramatically. From www.trendpro.co.ke
Share on Social Media
Want to work with us?
Have this interesting project and you would like to partner with us? Give us a call today.
Contact us today!