Importance of app wireframes
A wireframe is a visual representation of an interface using the simple shapes. They are used to communicate structure how the pieces of a page will be put together, content what will be displayed on the page and functionality how the interface will work. Wireframes don't look anything like the real finished product. The visual characteristics of a wireframe are limited. The majority of design elements(like images, videos, texts etc) are left out.
The most important reason to make a wireframe for an app is that it provides you with a clear vision of how your customers will use your product. Without knowing how you are going to solve their pain-points, you can hardly achieve any success. You will be able to answer the question, "Can my product solve the problem of my customers?" The wireframes enhances fast iterations to a perfect product and avoid problems in the future.your main goal after having a good app idea is to ensure the pain-points of your users is solved and map a good UX for your clients.The app wireframing process do not take much time, therefore they are perfect for fast iterations.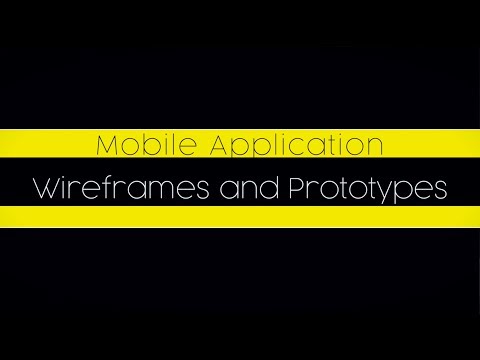 Wireframing your app also helps to avoid mistakes. It helps to lay out the functionality of each screen. You will also be able to pay a bit with content prioritization and check whether your content guides users in the right direction or, on the other hand, directs them from moving along the buyer's journey. Once you have finished the wireframes, you can show them to your potential users, gather feedback and improve your wireframes.
Moreover, wireframes helps you to save money and time during your app development. Your developers will have a clear vision and understanding what he is building and how your product works and helps the target audience.It will become easier for the content creation process since its more structured and organized.
It will also be easier to estimate your designs. Instead of trying to explain your app in simple terms to the developer, you can just show your mobile app wireframes to the developer and the developer will have a higher chance to provide you with an accurate estimate. From www.trendpro.co.ke
Share on Social Media
Want to work with us?
Have this interesting project and you would like to partner with us? Give us a call today.
Contact us today!